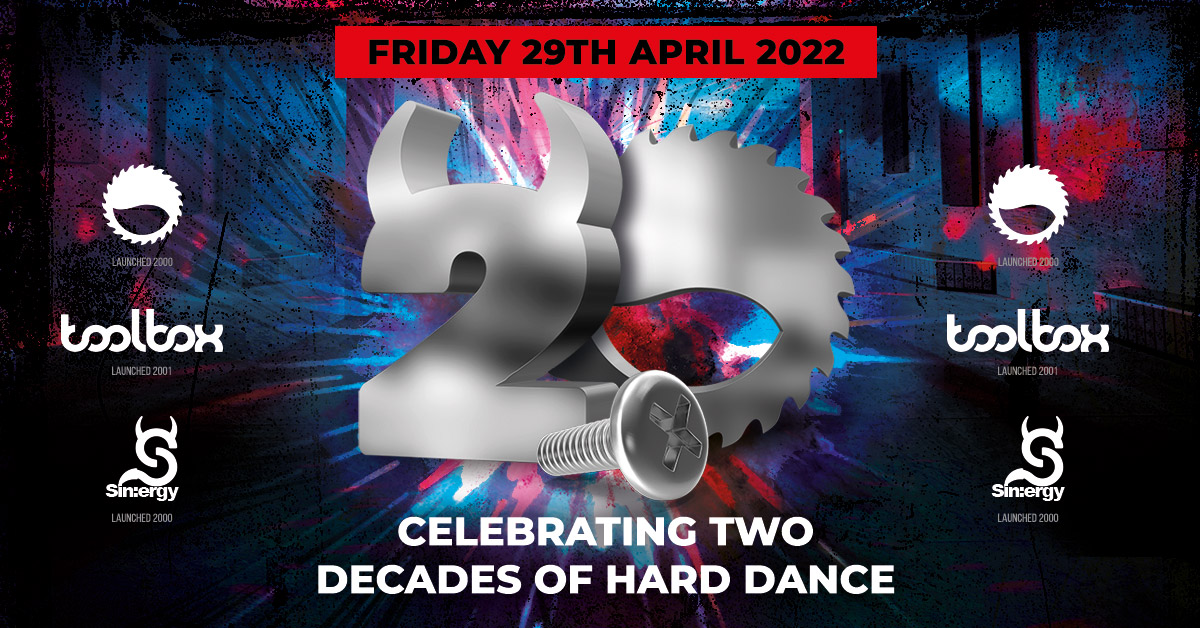 Kate Fairbrother aka K8-e has been mixing since 2003, having played all over the UK for various promotions including Frantic, CyberKitten and HarderFaster amongst others back in the noughties, before a break to do some vocational studying in 2010.
Having had a passion for pop and electronic music from an early age, like many from the 80s/90s, and long before the likes of Spotify and Youtube made music readily accessible, Kate used to create her own mixtapes by recording tunes from the radio, and pressing pause, at just the right time, to bring together a personal collection of tunes - minus the radio DJ voices! That passion for curating and ordering music continued after discovering trance and hard house in 1999 when Kate started clubbing regularly at Slinky and The Gallery amongst others. Always a keen tune spotter Kate would find mixes and tunes to set the mood at parties with friends and learning to mix was a natural progression from that.
Since returning to Djing in 2018, Kate has played for some of the scenes most established brands including a double booking at Twist's 16th birthday bash, which was a last-minute warm-up slot playing in the main room, and her pre-booked 'Twist Test Lab' harder set in room 2 later than night, showcasing her versatility at both ends of the hard house spectrum and cementing her position back on the scene.  Going back to her roots Kate has spun wax for Vinyl Warriors on one of their infamous boat parties, and has been fortunate enough to play on the white isle for X-Static/Hard House Ibiza to much acclaim.
Becoming part of the WeLoveHardHouse (WLHH) family in 2019 Kate has played at multiple 'Weekends Away With' at the special West Rocks venue in Eastbourne. Handpicked by Ru Curthoys to initially play for the brand from the strength of one demo mix, something Ru said he had never done before, Kate became a firm feature at WLHH events opening up for Lisa Pin-Up at her 2019 weekend, playing for Andy Farley's 4th weekend, and also performing a special 6-hour showcase set with DJ partner in crime Dawn Lee at Bar Soho. Her last gig before lockdown was at a 'A Weekend Away with Rob Tissera 3' playing B2B with the man him himself, and also Tidy 25 competition winner Discam, as well as playing a solo house to funky hard house set.  Kate continues to be part of the WLHH family of artists.
Not content with just spinning other people's tunes Kate quickly started to work on her own productions, using some of the scene's talented engineers to bring her ideas to life. As well as scoring a Toolbox #1 with the much-loved 'Forgot About K' on Vicious Circle (engineered by Tom Parr), Kate has also worked closely with Jon BW to collaborate on some chunky crowd-pleasers. Her debut warm-up tune 'My Kind of Company', dubbed "Diva Disco Damage" by Mixmag, was released on the relaunched WLHH imprint to much critical acclaim and featured a Paul King remix, and a chart-topping Bass Jumper remix to boot. Full releases can be found on the Toolbox site: https://www.toolboxdigitalshop.com/k8-e.html with much more to come in 2022 and beyond.
With gigs on the horizon for '20 Years of Vicious Circle, Toolbox and Sin:ergy', 'X-Static presents Lucy Fur & Friends', new local Portsmouth night 'It's About Music' and the intimate Welsh camping multi-genre event 'The Beat Goes On', as well as a few others yet to be announced, Kate's DJ diary is filling up fast.